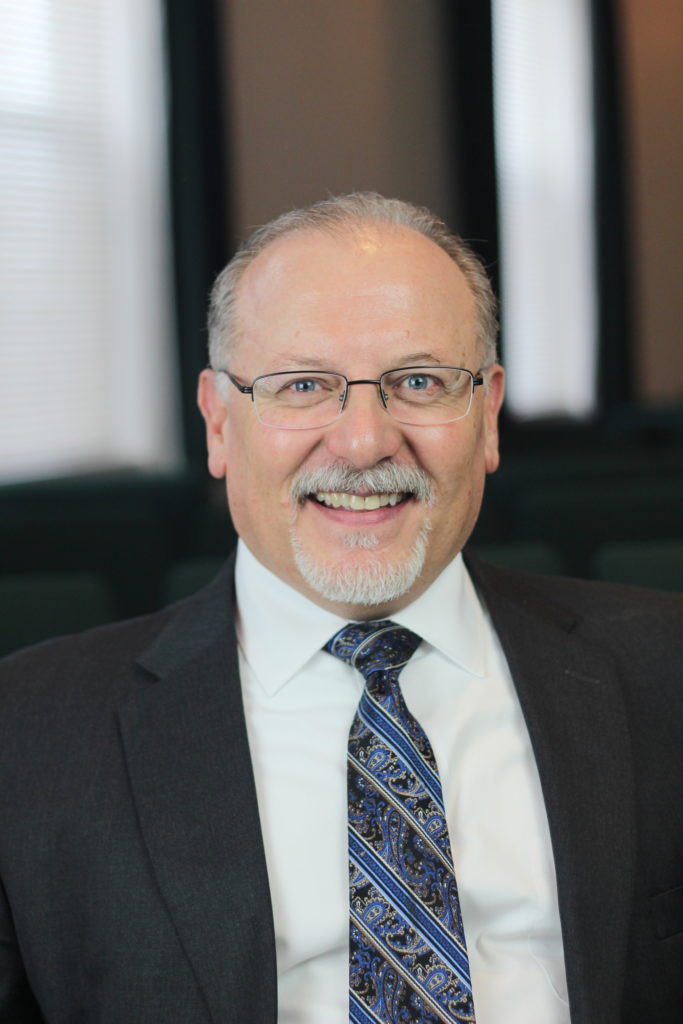 Rich Farinella, Pastor
Pastor Rich Farinella was born in Chicago, in 1958 to Italian immigrants from Sicily. Raised Catholic, he experienced his new birth on January 10, 1974.
He graduated from Baptist Bible College in Springfield, Missouri in 1980 with a Th.G. (Theology Graduate) and later a Bachelor of Science degree in Bible. He served as music director, assistant pastor, youth director and Christian school principal for churches in Missouri and Mississippi before establishing Woodin Valley Baptist Church in Woodinville, Washington in 1985. Of all the blessings Pastor Farinella has been privileged to experience, one of the greatest is currently pastoring the church he founded thirty years ago. The church has seen fruit and divine blessings all along the way, growing to occupy facilities of over 20,000 total square feet.
He has served as Washington State Representative for the Baptist Bible Fellowship International, as vice president of the Western States Baptist Bible Fellowship and also as a member of the board of directors at Pacific Coast Baptist Bible College and then Heartland Baptist Bible College from 1996 to 2001. He was the first editor of the Global Baptist Times, official publication of the Global Independent Baptist Fellowship from 2001 to 2006. Both Pastor Rich and his wife Diana lost their first spouses in death, but the Lord being gracious, brought them together to enjoy six children between them and fourteen grandchildren. They are grateful to serve in what they feel is one of the greatest churches and mission fields on earth.
Contact: Pastor@woodinvalleybaptist.org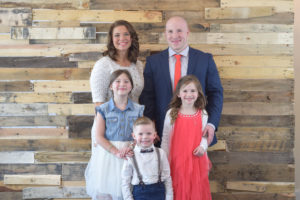 Chip Nill, Associate Pastor
     Chip Nill was born in New York and was saved at a Vacation Bible School when he was eleven years old. At sixteen,  God got a hold of his heart and called him to preach. He later attended Heartland Baptist Bible College where he met his wonderful wife Ashley. They now have three children; Madeline, Paisley, and Lincoln. After working in Pasco, WA as a youth pastor for five years, God directed the Nill's to Woodin Valley Baptist Church where Chip serves as the Associate Pastor, Principal of WVBS, and teaches the Family Foundations Class, while Ashley assists in the music and teaching ministry.
Contact: Chipn@woodinvalleybaptist.org
---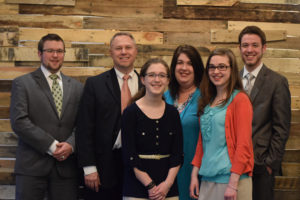 David Mayfield, Youth Pastor
David Mayfield grew up in the home of a Baptist preacher. He graduated from Christian School in 1987, and attended college at Arlington Baptist College followed by 4 years of service in the US Navy. In 1990, he met and married Connie who was saved in a Baptist church in 1982. Although he grew up in church, it was not until 1997 that David realized that he had never truly been born again. After his salvation, David and Connie began working in youth ministry with an emphasis on teaching young people to have a genuine relationship with God. They moved to the Pacific NW, and soon began serving as youth workers in their local church. With the help and support of Connie, David is now serving as the youth pastor here at Woodin Valley Baptist Church. Over the years, God has blessed them with six children, four of whom have been a part of the youth ministry of Woodin Valley.
Contact: David@woodinvalleybaptist.org
---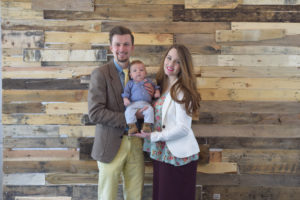 Lamar Ard, Music Director
     Lamar Ard was born and raised in Texas where his father has pastored since 1996 in the Houston area. At the age of four, Lamar understood his need for salvation and received Christ as his Savior. At the age of eight, under the preaching of Evangelist Hal Hightower, Lamar felt the call of God and surrendered to the ministry. Rebekah Ard (Pastor Farinella's daughter) was saved at the age of nine and later surrendered to attend Heartland Baptist Bible College where she met Lamar in the fall of 2011. They were married in the summer of 2013 and answered God's call to come and serve as the Music Director of Woodin Valley Baptist Church in March of 2015. Lamar also serves as the church office administrator. Rebekah gave birth to their son, Daxton, in February of 2017.
Contact: Lamar@woodinvalleybaptist.org
---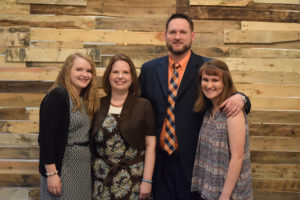 Matt Harrington, College & Career Director
Matt Harrington is a Washington native and Jaime grew up in a missionary home in Wales, UK. They met at Pacific Coast Baptist Bible College. They were married in 1999, then moved to Bothell to serve at Woodin Valley Baptist Church. They have two children, Dani & Alex. Matt serves as the College & Career Director and is a very accomplished musician, recording several CD's and singing regularly in our services. Jaime serves in various ladies ministries, and is also a Teacher for Woodin Valley Baptist School.
Contact: Jaimeh@woodinvalleybaptist.org
---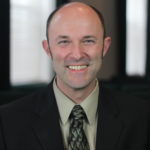 Geoff Andrist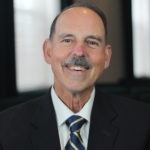 Rob Gascoigne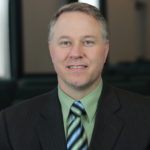 David Mayfield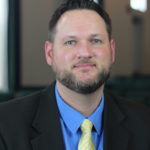 Matt Harrington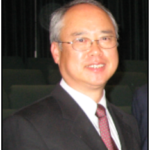 Jaeho Kim