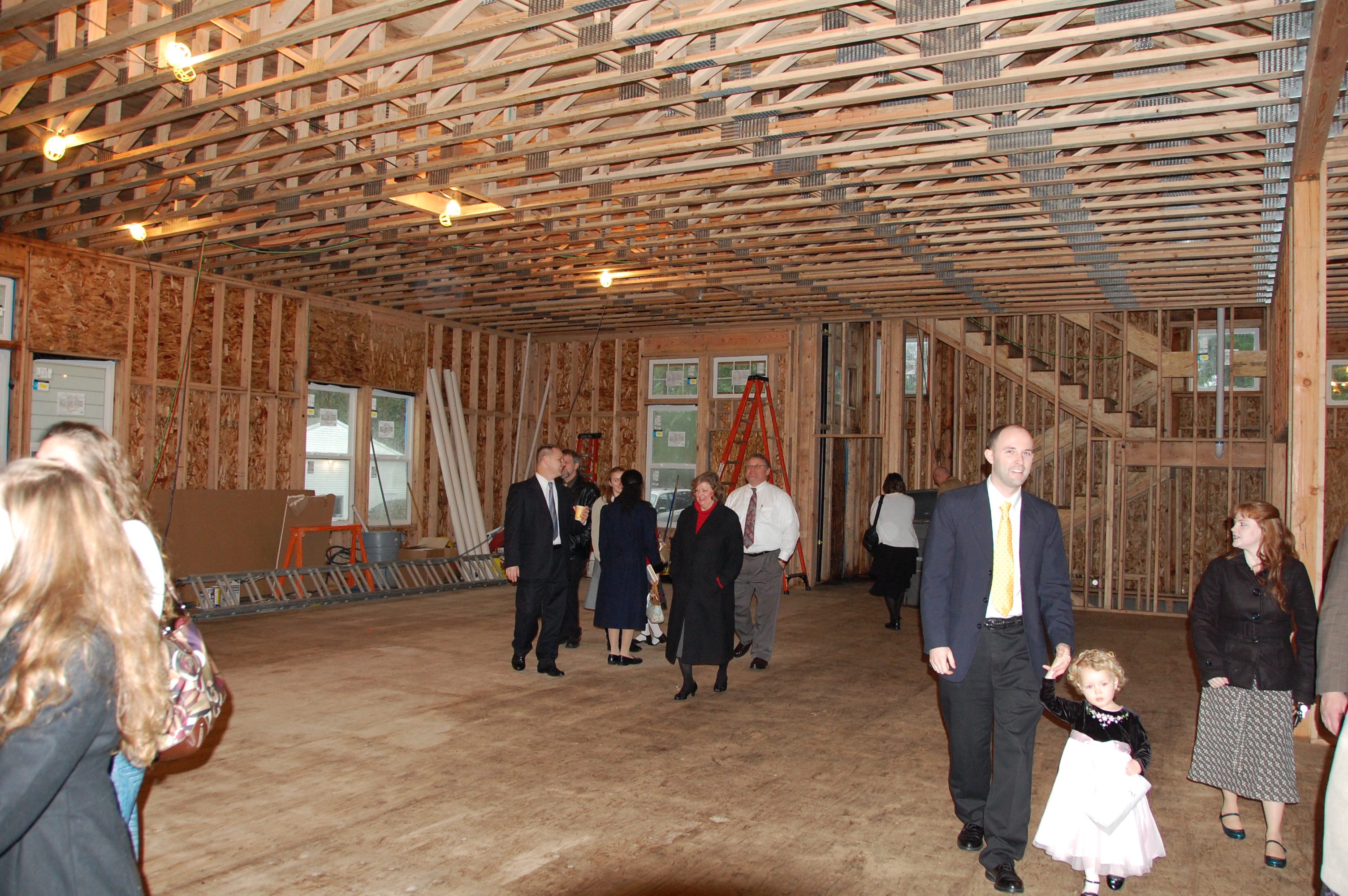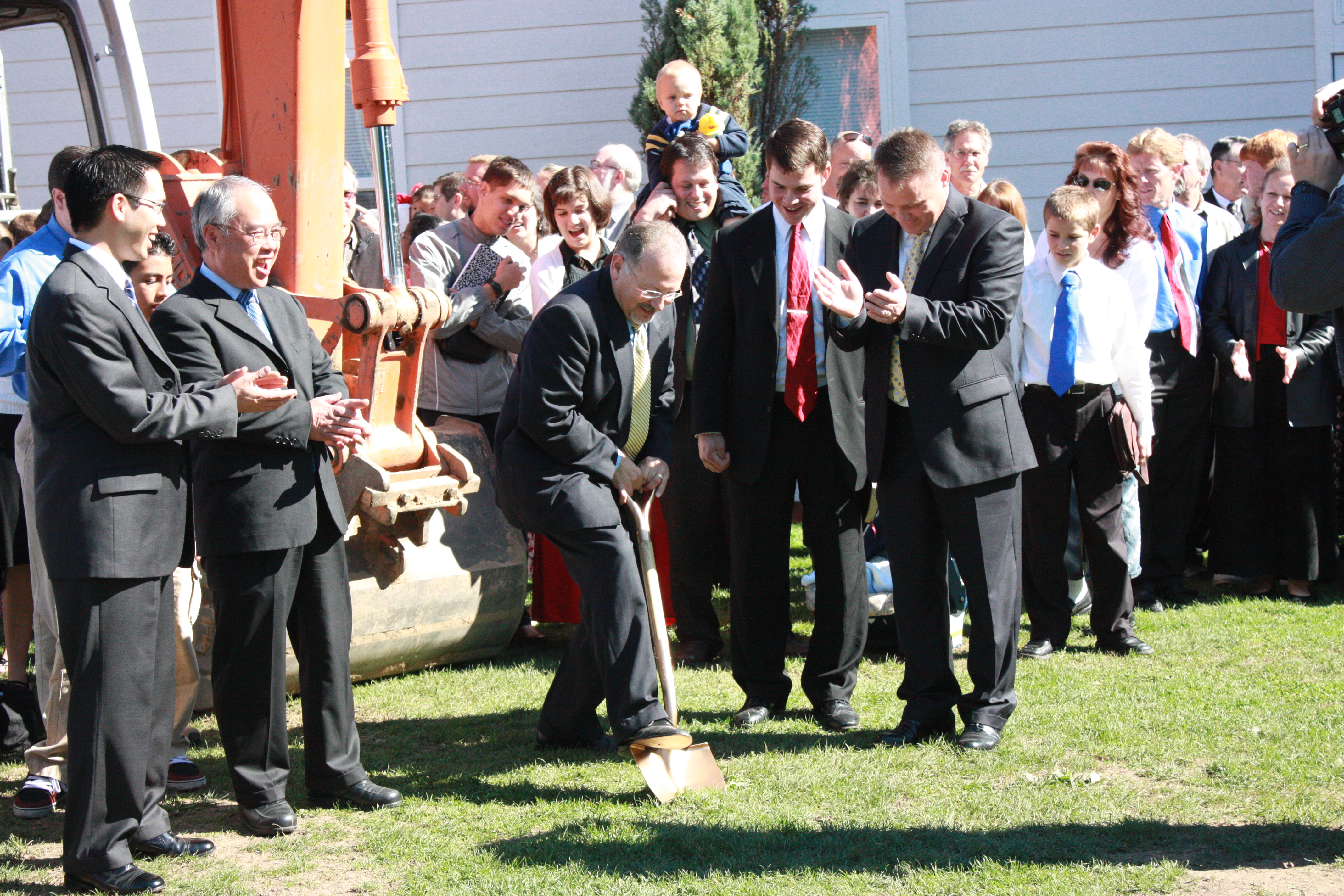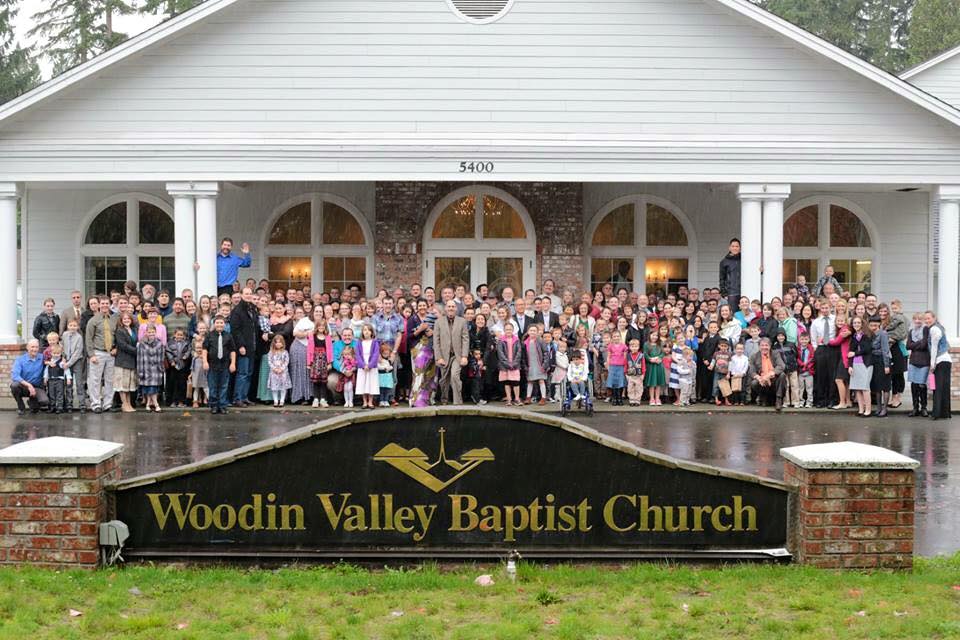 ---
Woodin Valley Baptist Church was started by the Lord laying the vision and burden on the hearts of Rich and Kathy Farinella, while they were yet finishing his bachelors at Baptist Bible College in Springfield, Missouri. Pastor Jimmy Walker and the folks at Southside Baptist Tabernacle in Ypsilanti, Michigan (Kathy's home church) commissioned them to represent Southside in traveling out to Washington to plant this independent Baptist work. They've enjoyed the precious fruit over the years of several of the church's young people who are now pastors and pastor's wives serving the Lord in independent Baptist churches around the world.
The church's first meeting place was in a small grange hall in the heart of Woodinville. From there the church moved to downtown Woodinville in a strip mall for about five years. In 1994 the church purchased a little over 4 acres of undeveloped real estate on 228th St. SE. and met there under a blue and white tent. Notwithstanding the 'fond memories' of meeting in the tent, they were glad to move toward a more permanent structure. The membership banded together from the ground breaking held May 25, 1997 to the construction and occupation of the sanctuary and facility by the end of 1998.
The latest construction project addition completed by 2009 yielded an over 10,000 square foot three story building for a Christian school, fellowship hall and classroom space, increasing the appraised value of the facilities to over $3 million. The parking capacity, nursery and bathroom facilities have doubled and tripled, and along with a state of the art kitchen and conference rooms they facilitate growth and can better serve the surrounding community.
The church, as we know, is not a building, but a people. And the Lord has blessed this place with seeing many affected by the Lord. Souls have been saved and impacted for eternity! With so many hardships and drawbacks for independent Baptist churches in this - such a needy "mission field", it is good to see the Lord still able to bless His people and anxious to honor His Word! The people of Woodin Valley Baptist Church look forward to latching onto God's will for a future as bright as His promises. Praise the Lord for His goodness, direction and providence. There is much to thank the Lord for today!